A LIFE AROUND ANIMALS
Hi, I'm Puri and I have been working with animals for 12 years now and have loved animals for as long as I can remember. My first job with them was in Mundomar Zoo(Benidorm), where I started when I was just 17 years old. I worked with the bird team and birds became the most important thing in my life. I stayed in that job for 8 years as one of the main trainers in the team.
After that I worked in a breeding centre, where I was solely responsible for the wellbeing of the breeding couples, and the breeding and socialisation of birds and small mammals.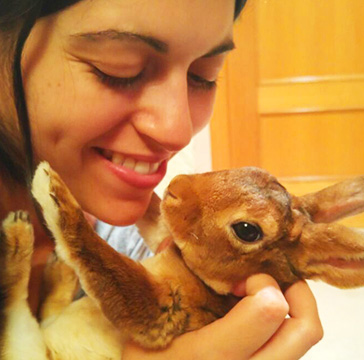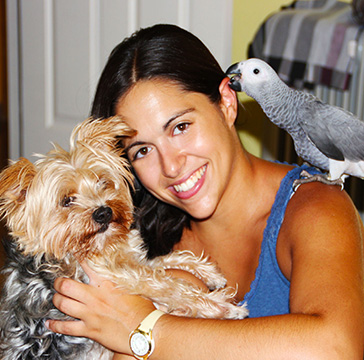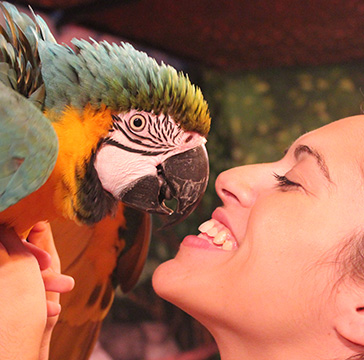 Life is unpredictable, and meeting my other half brought me to live in England around 3 years ago, where I found my dream job in Tropical Wings Zoo. I was given the position of Senior Keeper and Main Trainer of not only birds but also a large variety of mammals.
Unfortunately Tropical Wings Zoo closed in 2017 and I decided on a new path. I have always wanted to help people with their own pets but never had the time to spare, but now I dedicate my full time to it.
I can´t imagine my life without animals and I can assure you that they will be not only in the best hands, but also with a good friend.